The main irrigation areas in New Zealand include the eastern provinces of Hawkes Bay, Wairarapa, Marlborough, Canterbury and Otago. We are seeing increasing irrigation development in other regions as these regions experience dry spells, and farmers look for more reliable means of production.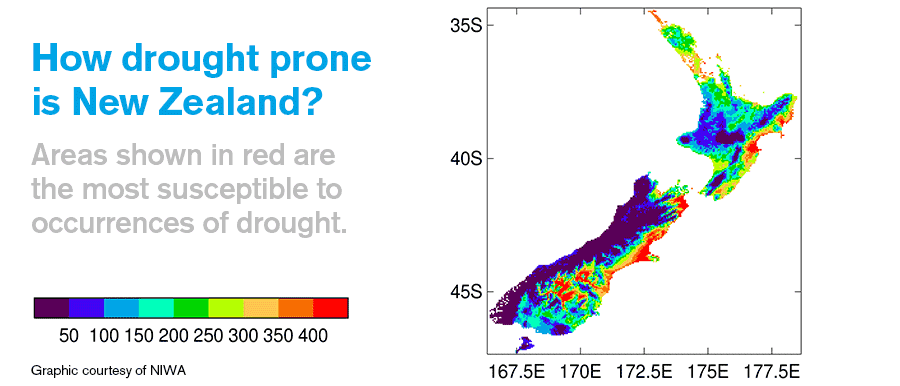 The bulk of irrigation in New Zealand takes place in Canterbury (approximately 65%). More than 3/4 of farms in this province rely on access to water for irrigation.
Irrigation is now responsible for over 20% of all New Zealand agricultural production. Due to diverse terrain and variations in climate across the country, irrigation plays a vital part in the success of the agricultural industry.
For more information on where we irrigate contact info@smartirrigation.co.nz or connect with us on Facebook or Twitter.
Did you know?
Your grapes, lettuce or watermelon have likely had the drip treatment. From an environmental perspective, drip irrigation is one of the most sustainable ways to apply water. Much of our fruit and vegetable supply in supermarkets is grown under drip irrigation. In California and other parts of the world, drip irrigation is common. It's less popular here but Irrigation New Zealand is investigating how to make drip irrigation more viable for New Zealand growers. Read more about drip irrigation here or recent Irrigation New Zealand guidelines.